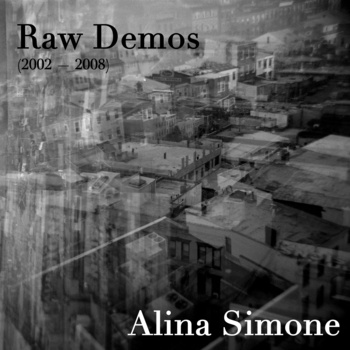 In the long waiting period between her last English language album, 2007′s Placelessness, Alina Simone decided to release an album of demos and outtakes on Bandcamp today.
Titled Raw Demos (2002-2008), it includes material from her first band, Disfarmer as well as demo versions of songs that appear on each of her albums (including a few in Russian), and one from the forthcoming Make Your Own Danger due in June.
Tracklist Below:
1 Copter
2 Miner
3 Going to the Sea Again
4 Straight Edge
5 Chinese Takeout
6 Dreaming of a Blackout
7 Pretty Songs
8 Wish I Had a Motorcycle
9 Every Fresh Start You Make
10 Velvet Painting
11 I Liked Your Lies
12 Hannah
13 For a Rainy Day
14 I Can See Nothing
15 100 Year Rain
16 Just Here to Watch the Show
In other Alina Simone news, she has a book of essays due in June to coincide with her newest album release called You Must Go and Win. And a baby on the way. Plus she's taking up capoeira and bread making. Most of that is true.